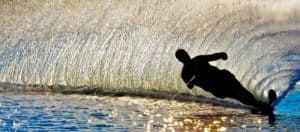 What happened
Shares of Altaba (NASDAQ: AABA) gained 14.4% in January of 2018, according to data from S&P; Global Market Intelligence. The company formerly known as Yahoo! is now effectively a proxy for investing in Chinese e-commerce giant Alibaba Group (NYSE: BABA), and that stock rose 18.5% last month. Ergo, Altaba followed suit.
So what
As a reminder, Alibaba's January gains were based on a flurry of positive analyst notes, mostly in the form of rosy previews of a third-quarter report that was slated in the first couple of days in February. The actual report exceeded analysts' revenue estimates but fell short on the bottom line, triggering a 12% price correction in February so far. Again, Altaba followed along with a 10% drop. Both stocks are now trading 3%-4% higher year to date.
Now what
Altaba's Alibaba holdings are currently worth $66.2 billion, on top of $9.6 billion in Yahoo! Japan shares and $1.4 billion in other investments. The stock is perennially trading roughly 30% below the adjusted net asset value of all these holdings, and largely joined at the hip with Alibaba's fortunes.
Investors may prefer owning Altaba over taking a direct position in Alibaba if they expect the company to find ways around the substantial tax liabilities that come with this ownership structure. Personally, I'm happy to just own Alibaba shares instead — you never know what the tax man might do next.