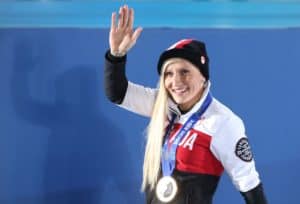 At the Sochi Winter Games in 2014, Montreal, Quebec native Alex Bilodeau became just the second Canadian athlete ever to defend an individual Olympic gold medal.
Five other Canadian individual athletes went on to claim a gold medal in Russia, while four teams, including men's and women's hockey and men's and women's curling, contributed to Canada's 10 golds in 2014.
Here's a look at where Canada's five defending gold medalists stand heading into the Winter Games in Pyeongchang, South Korea.
Marielle Thompson – Women's ski cross
Thompson made her World Cup debut in 2010 and earned her first World Cup gold medal (on home soil, no less) in 2012 at only 19. With her six podiums that season, Thompson became the first Canadian ski cross racer to win a Crystal Globe.
Fast forward to Sochi 2014 and the North Vancouver, British Columbia native beat fellow Canuck Kelsey Serwa in the final to win her first and only Olympic gold. In October 2017, Thompson underwent major surgery after rupturing both her MCL and ACL during a practice run in Switzerland. Despite the setback, the 25-year-old was named to Canada's Olympic ski cross team for Pyeongchang, and will look to defend her gold just four months after going under the knife.
Kaillie Humphries – Women's bobsleigh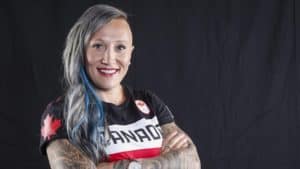 The two-time defending gold medalist started her career as a brakeman, before making the leap to the World Cup circuit in 2007 and won her first medal as a pilot in December of that year. Three years later in her first Winter Games as a competitor (she was on the team in Italy in 2006 but didn't compete), Humphries and her brakeman Heather Moyse captured Canada's first ever Olympic women's gold in bobsleigh.
The duo reclaimed gold in Sochi in 2014, overcoming a 0.11 second deficit in their final run to become the first women ever to repeat as Olympic bobsleigh champions. The pair were named Canadian flag bearers for the Closing Ceremony in Russia, and Humphries was awarded the Lou Marsh Award as Canada's top athlete later that year. Humphries is looking to snag her third consecutive Olympic gold in South Korea, and will do so with a new brakeman after her and Moyse parted ways.
Dara Howell – Women's freestyle skiing
As a 19-year-old, Howell was awarded the first ever Olympic gold in slopestyle skiing, dominating the field and earning top spot with a massive nine-point victory. The Hunstville, Ontario native took most of the 2015-16 season off, but still earned a bronze at the 2015 Winter X Games.
Dealing with personal issues and a fading love for her sport, Howell didn't compete at any World Cup events until February 2016, when she finished fourth at a Pyeongchang test event. Though she continued to ski and train occasionally as she tried to regain her confidence and love for the sport, the 2018 Winter Games will be her first major competition since the 2016 X-Games in Aspen.
Charles Hamelin – Men's speedskating
Hamelin already has four medals — including three golds — to his name, making him one of Canada's most decorated Winter Olympians. Four years after capturing silver as Canada's youngest male short track speed skater competing in Torino in 2006, he was Canada's only multiple-gold medal winner at the Vancouver Games in 2010, remarkably capturing two top-of-the-podium finishes within a 30-minute span.
Hamelin was back for more in Sochi and didn't waste any time, taking home the gold in the 1500M, the games' opening event. A threat in both relay and individual events, Hamelin heads into Pyeongchang with 32 world championship medals to his name, including nine gold.
Justine Dufour-Lapointe
The youngest of three sisters, who became just the third trio of sisters to ever compete in the same individual event at any Olympics, Justine Dufour-Lapointe captured gold in Sochi with older sister, Chloe, took silver.
The now-23-year-old added a world championship gold medal to her Olympic gold in 2015 and also won a silver in the non-Olympic dual moguls event, before capturing another world championship moguls bronze in 2017. The Montreal, Quebec native rolls into Pyeongchang after earning her 40th career World Cup podium last month.