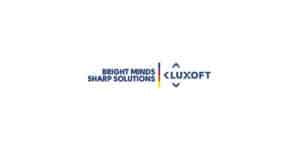 NEW YORK–(BUSINESS WIRE)–Luxoft Holding Inc (LXFT), a global IT service provider, announces it has been named a Top 15 Sourcing Standout by Information Services Group (ISG), a leading global technology research and advisory firm.
Luxoft was among the leading providers in the Breakthrough 15 category in each of the three major regions – Americas, EMEA and Asia Pacific – according to the 4Q 2017 Global ISG Index™.
Now in its 61st consecutive quarter, the ISG Index™ provides an independent quarterly review of the latest sourcing industry data and trends. Each quarter it names the top 15 commercial providers in the Big 15 (revenues of more than $10 billion), Building 15 (revenues between $1 billion and $10 billion) and Breakthrough 15 (revenues of less than $1 billion) categories in the Americas, EMEA and Asia Pacific regions. Each Top 15 category includes providers that compete in the traditional sourcing market, as well as those that compete in the as-a-service market, including IaaS and SaaS providers.
"We are pleased to have once again been recognized as part of The Breakthrough 15," said Dmitry Loschinin, CEO and President at Luxoft. "Here at Luxoft, we have announced some exciting new partnerships and product developments in the last quarter – particularly in the auto sector. The innovative work being done by our developers and engineers across the globe is elevating our position in the IT services sector and allows us to continue to provide an industry leading proposition."
Luxoft's inclusion in the ISG Index™ is based on data the company submits to ISG each quarter.
"For more than 15 years, the ISG Index™ has been the authoritative source for marketplace intelligence related to outsourcing transaction structures and terms, industry adoption, geographic prevalence and service provider performance," said Paul Reynolds, chief research officer of ISG. "Luxoft continues to establish itself as a leading and growing player in the global market for IT services, based on its volume of business in relation to other industry providers."
About ISG
ISG (Information Services Group) (III) is a leading global technology research and advisory firm. A trusted business partner to more than 700 clients, including 75 of the top 100 enterprises in the world, ISG is committed to helping corporations, public sector organizations, and service and technology providers achieve operational excellence and faster growth. The firm specializes in digital transformation services, including automation, cloud and data analytics; sourcing advisory; managed governance and risk services; network carrier services; technology strategy and operations design; change management; market intelligence and technology research and analysis. Founded in 2006, and based in Stamford, Conn., ISG employs more than 1,300 professionals operating in more than 20 countries—a global team known for its innovative thinking, market influence, deep industry and technology expertise, and world-class research and analytical capabilities based on the industry's most comprehensive marketplace data. For more information, visit www.isg-one.com.
About Luxoft
Luxoft (LXFT) is a global IT service provider of innovative technology solutions that delivers measurable business outcomes to multinational companies. Its offerings encompass strategic consulting, custom software development services, and digital solution engineering. Luxoft enables companies to compete by leveraging its multi-industry expertise in the financial services, automotive, communications, and healthcare & life sciences sectors. Its managed delivery model is underpinned by a highly-educated workforce, allowing the Company to continuously innovate upwards on the technology stack to meet evolving digital challenges.
Luxoft has more than 13,000 employees across 42 offices in 21 countries within five continents, with its operating headquarters office in Zug, Switzerland. For more information, please visit the website.
Forward-Looking Statements
This news release of Luxoft Holding, Inc ("Luxoft") contains "forward-looking statements" within the meaning of the Private Securities Litigation Reform Act of 1995, Section 27A of the Securities Act of 1933, and Section 21E of the Securities Exchange Act of 1934. These forward-looking statements include information about possible or assumed future results of our business and financial condition, as well as the results of operations, liquidity, plans and objectives. In some cases, you can identify forward-looking statements by terminology such as "believe," "may," "estimate," "continue," "anticipate," "intend," "should," "plan," "expect," "predict," "potential," or the negative of these terms or other similar expressions. These statements are subject to, without limitation, the risk factors discussed under the heading "Risk Factors" in Luxoft's Annual Report on Form 20-F for the year ended March 31, 2017 and other documents filed with or furnished to the Securities and Exchange Commission by Luxoft. Except as required by law, Luxoft undertakes no obligation to publicly update any forward-looking statements for any reason after the date of this news release whether as a result of new information, future events or otherwise.
All trademarks are recognized and are the property of their respective companies.