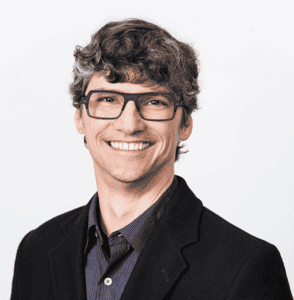 As venture investors shift their focus from marketplaces and mobile apps to more complex fare, like AI and rockets, vetting start-ups can prove more challenging.
That's why they call Paul Willard, a former Boeing engineer and entrepreneur known as the "airplane whisperer" of Silicon Valley.
A newly minted partner at Storm Ventures, Willard has helped design airplanes and neural networks since the early 1990s. At Boeing he worked on Dark Star, an auto-piloted robotic spy plane that took pictures — the plane's existence is now declassified.
"Some very bright engineers at Boeing in the early 90s decided to try to use a deep layered neural net to accurately predict drag on airplanes," Willard told CNBC. "I'm glad that I got that kind of exposure to 'AI' way back when. It's been instructive to everything I've done since."
But he's also no stranger to start-ups. He began to work for software companies, usually in senior product and marketing roles, back in the dotcom era. At one point he was director of product management at NextCard, one of the first online issuers of credit cards. Most recently, he was the chief marketing officer for Atlassian , which makes software for employees to collaborate more easily.
In 2013, when investors' interest in drones and space-tech was heating up, Willard began hearing from a number of Silicon Valley firms. Since then, he's advised at least a dozen funds, helping partners who don't have the same technical background to "due diligence" start-ups who promise to build a better aircraft, robot or satellite, for example.
This year, Willard predicts investors will lust after start-ups who want to make flying taxis, electric planes, quantum computing and autonomous vehicles a reality.
Entrepreneurs may never stop believing they can "defy physics," he said. So he also hopes more rocket scientists and mechanical engineers will get in the VC business, a corner of finance otherwise dominated by software and IT brains.
"I've worked on big commercial planes, VTOL planes that look a lot like flying cars, supersonic airplanes, even pedal powered airplanes. So, I have a detailed understanding of the challenges, and how they can be overcome or not. While I appreciate the enthusiasm of any airplane startup, it is just unfortunate when the numbers don't pencil out as far as flight," Willard said.
His prior investments reflect Willard's diverse interests. As an angel, and via his prior fund Subtraction Capital, Willard has backed aviation and robotics start-ups like Zipline, a company using its drones to deliver medical supplies and other humanitarian aid, and Boom, which is working on a supersonic passenger plane.
He's also backed software and services that relate very specifically to venture investing, including Carta (formerly eShares), which helps start-ups manage their cap tables, and Trusted Insight, a network for private family offices and other investors in venture funds.
The fund Willard is joining, Storm Ventures, has a heavy enterprise focus, and $800 million in assets under management. Willard said he'll be looking for deals in health-tech, robotics-as-a-service, and of course, enterprise tech and business software.