Researchers are testing how 'exotic' varietals would fare in the province's Annapolis Valley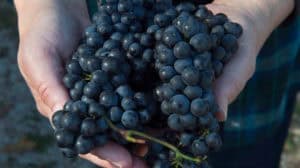 Scientists in Nova Scotia's Annapolis Valley say climate change is actually benefiting the burgeoning local wine industry.
Researchers at the Agriculture and Agri-Food Canada research centre in Kentville, N.S., are in the midst of lab tests to find out whether certain so-called "exotic" grapes — those typically only grown in southern Europe — may soon thrive in a warming Annapolis Valley.
Local vineyards are already testing out some "sensitive varieties," such as Rieslings, Chardonnays and Pinot Noirs, said scientist Harrison Wright.
"Those are going in the ground like they never have been before here," he said. "We used to not grow a large amount of that."
As moderate temperatures hit the Annapolis Valley's unique microclimate, researchers want to know if those grapes will flourish and eventually become commercially viable in Nova Scotia.
"A few people might have dabbled in it," Wright said. "But now more and more people are planting larger acreages of them, because we do have more heat in the summer and less-harsh winters on average."
As part of their research, scientists from the Kentville-based Agrifood Canada lab are snipping buds from 10 different vineyards across the province.
They'll be testing buds from grape varietals that typically do well in Nova Scotia, such as L'Acadie, which is more acidic, contains less sugar and requires less heat. But they're also testing buds from those more-sensitive varietals of Riesling, Chardonnay and Pinot Noir.
Sub-zero temperatures
All the specimens are being placed in freezers at the lab to find out what kind of sub-zero temperatures they can withstand before they freeze and die.
Research at the Kentville lab has found that over the past 100 years, both summers and winters in the Annapolis Valley have become warmer.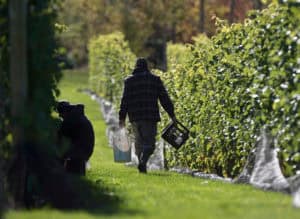 In 1920, the average winter temperature was – 5 C. By 2020, it will have warmed by two degrees, the researchers said. And the coldest average temperature at that time was – 26 C, which will have warmed by five degrees by 2020.
And despite growing global concerns about climate change, the researchers say such changes can support a more diverse wine industry.
"It's hard to say there's a good news story when it comes to climate change," Wright said. "But the grape industry in Nova Scotia is benefiting from the warmer climate that we are getting.
"We're able to grow varieties of grapes that we wouldn't have thought to try grow even a couple of decades ago."