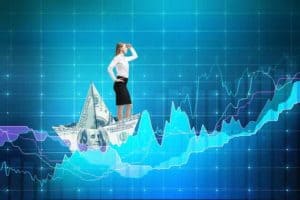 Caterpillar Inc. CAT recently kept its great 5-year earnings streak alive as it beat fourth quarter estimates by 22%. The construction and mining equipment maker is expected to grow earnings by 22% in 2018. It also is shareholder friendly with a dividend yield of 1.9%. With estimates on the increase in for 2018, it's a Zacks Rank #1 (Strong Buy).
JPMorgan Chase & Co JPM is one of the largest banks in America. It also recently reported fourth quarter results and beat the Zacks Consensus by 4%. Thanks to a growing global economy, and US tax reform, earnings are expected to rise 27% in 2018. It also pays a dividend, currently yielding 1.9%. Despite a big rally in the shares in 2017, they're still cheap. JPM trades with a forward P/E of just 13. It's a Zacks Rank #2 (Buy).
A medical advance is now at the flashpoint between theory and realization. Billions of dollars in research have poured into it. Companies are already generating substantial revenue, and even more wondrous products are in the pipeline.