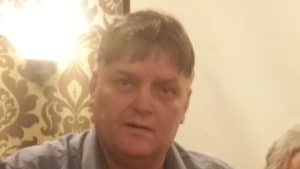 A longtime chef in Prince Rupert, B.C., wants to convert his home into an addictions recovery house in northwest B.C.
Willy Beaudry recently sold his previous home and moved to a larger house. The plan, he says, is to use it as a temporary home for men dealing with addiction and withdrawal.
Beaudry, 59, said the plan is the result of him entering the "elder statesmen" phase of his life.
"You learn that it's not about superficial beauty, it's not about money, it's about leaving a footprint in your world and making it a better place," he said.
Beaudry said he became aware of the need for a recovery house through volunteer work in which he interacted with men dealing with alcoholism and other drug dependencies. He found there wasn't anywhere in the city for them to live while getting back on their feet.
"There are men hurting in this town who got no place to go," he said.
In a submission to city council, he explained the home, called Trinity Recovery House, would act as an "interim safe and supportive home between rehab and mainstream society."
In order to move forward, the land the house sits on would have to be rezoned from a "residential" to "special care residential" property.
Mayor Lee Brain said he is interested to hear how people in the neighbourhood feel about the project before council makes a final decision, scheduled for Feb. 26.