In popular video 'Ember' the Norwegian Fjord Horse pines to be a champion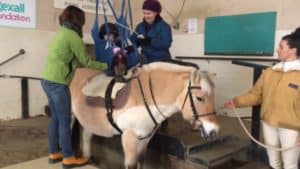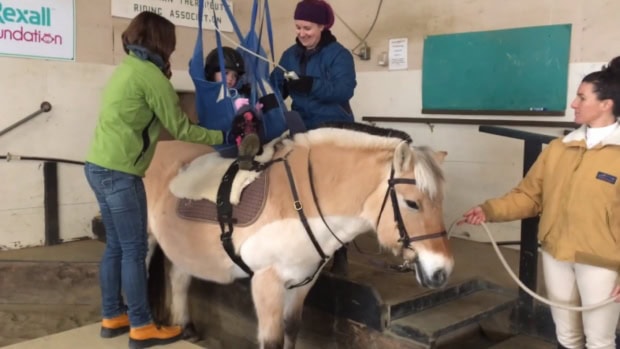 A stocky little horse dreams of greatness, and eventually becomes a special kind of champion.
That story line, in a promotional video produced for a small Vancouver Island therapeutic riding program, has propelled its star, Ember the Norwegian Fjord Horse, to attain video fame.
The video has racked up more than 600,000 views since it was posted last week and has attracted comments from people around the world.
"The reach has gone farther than we thought," Jennifer Barnes van Elk, the development officer at the Cowichan Therapeutic Riding Association told On the Island's Khalil Akhtar.
"We were thinking when we made this video that it would reach our audience or potentially the Cowichan Valley more generally."
The short video, a takeoff on Budweiser's famed Clydesdales ads, is shot from Ember's perspective. It shows her watching from the sidelines as agile show-jumping and dressage horses are put through their paces in the riding ring.
"She's feeling a little bit sad because nobody's going to think she's special," Barnes van Elk said. "She finds her niche in therapeutic riding and realizes that to the child who she's working with, she's an incredible champion."
About 100 people participate each month in the therapeutic riding program, which has been running since 1986. The program assists people with a range of disabilities as well as mental health issues.
The video's popularity has already brought increased support and awareness for the riding program, which receives no government funding.
"A great side effect is we're seeing through this video a lot of people sharing their stories of horses, not just in the therapeutic context but just times that horses have been special in their lives and have made a difference," Barnes van Elk said.