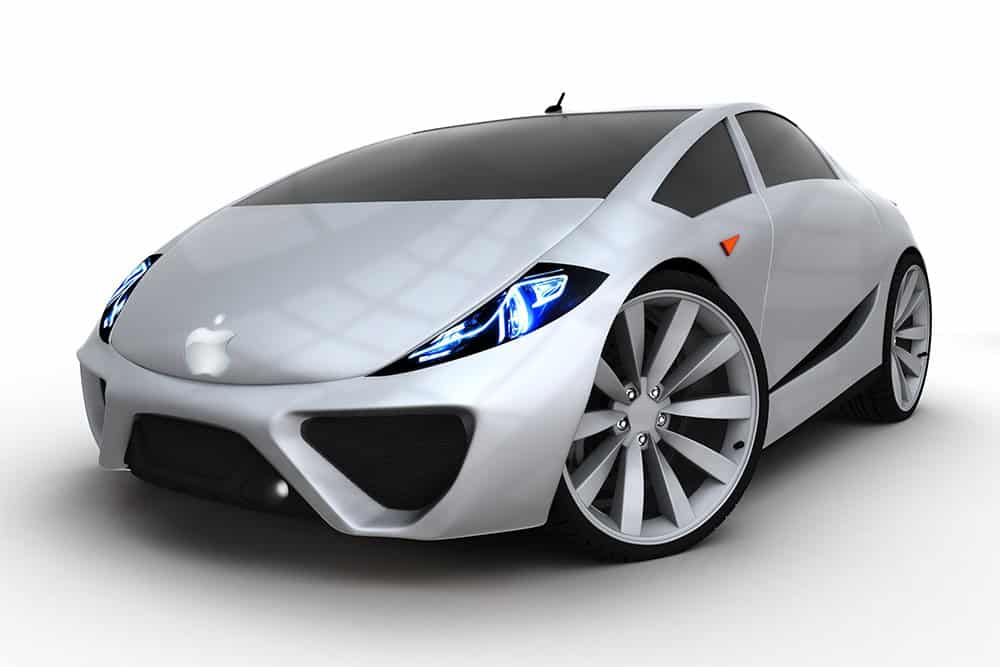 A patent application published on Thursday revealed details on Apple's autonomous vehicle research, which CEO Tim Cook has called the "mother of all AI projects."
The lengthy patent application titled simply "Autonomous Navigation System," was published by the U.S. Patent and Trademark Office on Thursday and has apparently been in the works since at least 2015.
In the patent, Apple describes methods to make self-driving vehicle navigation more efficient, reducing the need to constantly remake detailed maps.
The patent claims that many autonomous vehicle systems base their navigation on static information — like maps — and use sensors to identify real-time information on the elements that change from day to day, as a way of minimizing the intense computing power needed to drive a car.
Instead, Apple's system would be able to direct the car "independently of any data received from any devices external to the vehicle, and any navigation data stored locally to the vehicle prior to any monitoring of navigation." Apple's technology proposes a computerized model for predicting routes using sensors and processors in the vehicle.
The patent comes after a Bloomberg report last year that said Apple was using virtual reality to test self-driving cars. A year ago, Apple also said it was investing in transportation-related automation in a letter it submitted to the National Highway Traffic Safety Administration.
To be sure, patented ideas are just that — ideas, that may or may not ever become commercial products. Still, the pages-long patent application gives some insight into how the company is thinking about potential future projects.
But while Apple has previously been granted adjacent patents — such as a tile interface for upcoming locations on a map, location awareness between two mobile phones and a way to model crowds of people using mobile devices — Thursday's patent appears to be one of the most detailed yet.
The company did not immediately respond to a request for comment.