Transdermal methods to deliver CNS medicines in rapidly growing sectors of the Life Sciences industry not only help patients meet their daily dosage requirements—they're offering investors opportunities to capitalize on swifter delivery of gains and earlier profits.  
---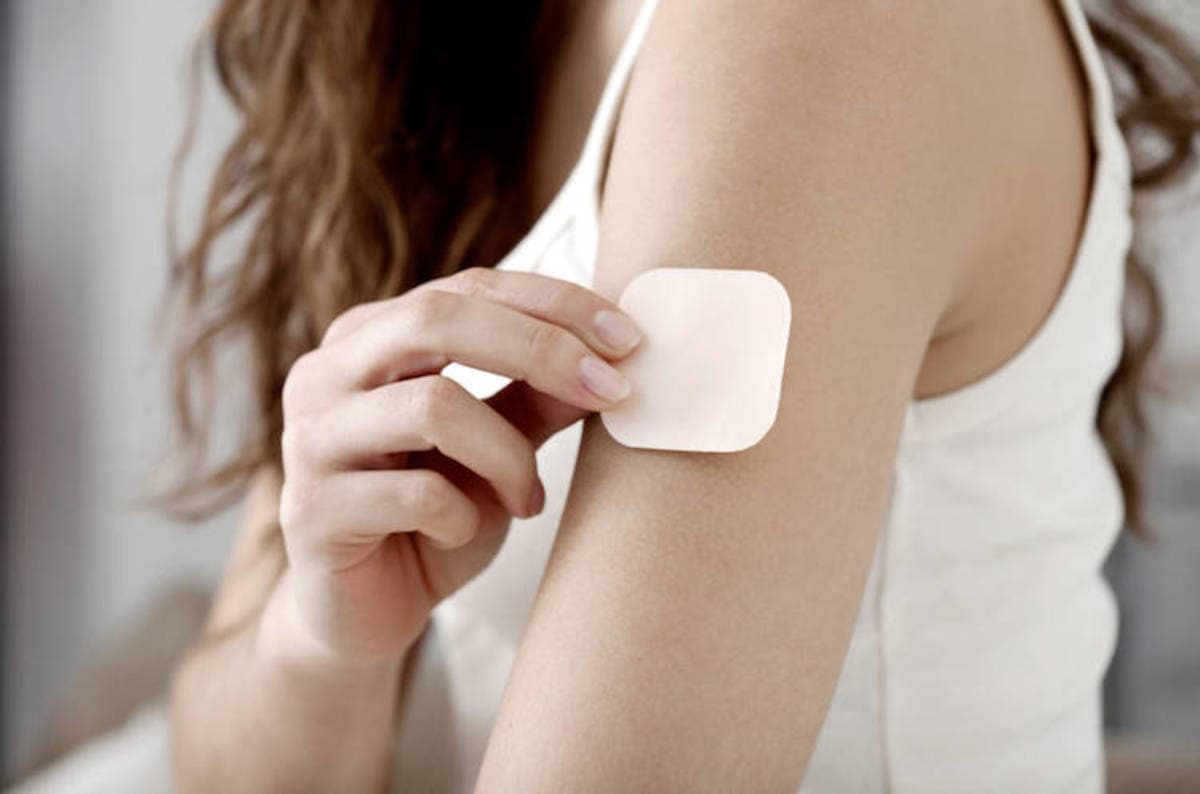 Our research and due diligence indicates the following company: Aequus Pharmaceuticals Inc. (OTC: AQSZF / CSE: AQS), a junior biotech firm upgrading drug-delivery in CNS therapeutics by increasing patient dosage consistency, with once-daily pills and transdermal patches.
According to a report by Grand View Research, the global central nervous system (CNS) therapeutic market is expected to reach USD$128.9 billion by 2025.
Big breakthroughs are happening across the sector, especially pertaining to CNS and pain management. So for investors looking for opportunities for big gains, many of the top drug developers are well beyond the breakout phase—the answer is in finding savvy junior biotech firms with an edge in the market, and partnerships to get them to their goals.
One method of jumping the queue so to speak, is for a junior company to sidle up to an already established big pharma developer, either through an in-license partnership, or through a proprietary improvement on drug delivery.
When looking at the latter strategy, there has been a big push for alternative drug delivery systems coming from an increase in demand for care facilities.
Take for example the wave of transdermal options on the market.
Pharma giant Mylan (NASDAQ: MYL) ramped up its dedication to its transdermal patch facility in 2013, with CEO Heather Bresch announcing:
"Mylan's investment in the ongoing growth of our transdermal franchise demonstrates our continued commitment to and confidence in our ability to provide complex generic and interchangeable products and innovative delivery alternatives, such as transdermals. "
Mylan was onto something, as research points to just the transdermal market boom. A 2017 Research and Markets report estimated the global transdermal drug delivery market to grow at a CAGR of around 11.6% over the next decade, to reach approximately USD$95.57 billion by 2025.
However, Mylan is already a $20 billion company with many of its biggest gains behind them.
For an investor to win BIG on BIOTECH BREAKTHROUGHS, they will need to seek earlier stage developers who have yet to bust through the ceiling. See Our Recommendation.
CNS Therapeutic Market is Big, Getting Bigger—CAGR of nearly 6%
Rising prevalence of mental illnesses and increasing awareness regarding psychiatric disorders is pushing the CNS therapeutic market to new highs.
An expanding geriatric population, and a rise in lifestyle-associated CNS disorders are increasing demand for CNS therapeutics around the world.
Grandview Research asserts that the CNS therapeutics market is growing at a CAGR of 5.9%, and will be worth $128.9 billion by 2025.
Within the sector, the mental health segment accounted for the largest market share (48%) in 2016. That's not expected to change, especially with development of therapeutic options for mental diseases such as personality disorders, and binge eating disorders.
One segment within the sector seeing high growth is that of the epilepsy market. The global anti-epilepsy drugs market is expected to grow at a CAGR of 3.8% over the next 5 years, and at a CAGR of 5.0% in the following 5 year period, to a value of $6.9 billion in 2027.
Add in the factor of growing acceptance of medical marijuana and cannabinoids, and their generally-accepted potential effectiveness with the central nervous system, and the market possibly gets even larger.
Companies working to develop therapies in the CNS space, with innovative delivery methods, and revenue potential in the next 9 years will be successful. SEE OUR RECOMMENDATION (Aequus Pharmaceuticals).
Junior Biotechs Taking Numerous Shots on Goal
It is almost unheard of to find a junior pharma company with a pipeline that includes two established medicines already being currently marketed (revenue stream), and two in-licensed drugs in the approval stage (near-term sales potential)—Let alone four proprietary programs including one in clinical stage, two very near clinical stage, and another in preclinical stage in a market with massive potential.
Our recommendation, Aequus Pharmaceuticals (OTC: AQSZF // TSX.V: AQS) stands out among its junior biotech peers, with the sheer amount of potential winners in its product pipeline.
Aequus is covering a lot of ground, has the partnerships, and is implementing programs to truly commercialize on that pipeline going forward.
Both its commercial-stage products, Vistitantm (glaucoma) and Tacrolimus IR (transplant), are past the approval stage, and are currently being marketed by Aequus in Canada.
Aequus fully intends to commercialize these products directly in Canada, using their established CNS sales force, and through partners in other territories.
Though not directly related with the CNS space, we believe that the added revenue stream to come from these two products will undoubtedly aid Aequus in progressing through to approval with the company's upcoming products in the pipeline.
Near-term revenue, coupled with significant partnerships have the potential to truly propel Aequus to big gains in the near future.
Little Company, Big Partnerships
Standing out among Aequus's product pipeline listed are two significant partnerships that could lead to much bigger opportunities for the company going forward.
The first is with multi-billion dollar company, Supernus Pharmaceuticals (NASDAQ: SUPN). Dwarfed by a giant that's 137x larger in market cap, Aequus is getting a shot at the big leagues.
Aequus secured the in-license Canadian rights to Supernus's two epilepsy medicines, Topiramate XR, and Oxcarbazepine, and is working to improve on the current market options, through making them both once-daily dosages. The intent is to improve patient compliance, and bring more consistent blood levels compared to immediate release products.
Both products have been successfully marketed by Supernus in the US since 2013, thus Aequus is seeking regulatory approval from Health Canada for these two products, and will handle all Canadian marketing upon approval.
As the partnership with Supernus is a licensing agreement, Aequus's deal with Corium International (NASDAQ:  CORI) is that of a development agreement.
It is significant that Aequus at a market cap of just $11.7 million is developing products with much larger Corium, with its market cap of nearly $420 million.
Struck in 2014, the deal with Corium truly opened a door for Aequus in the transdermal space, for its AQS1301 (aripiprazole) program, targeting psychiatric disorders.
Since then, Aequus has made significant progress with AQS1301, and has implemented a transdermal approach to other programs in its pipeline.
Aequus and the Transdermal Effect
Among the eight ongoing product programs in Aequus's portfolio, four utilize a transdermal delivery system: AQS1301 (Transdermal Aripiprazole); AQS1302 (Transdermal Clobazam); AQS1303 (Transdermal Pyridoxine/Doxylamine); and AQS1304 (Transdermal Medical Cannabis).
By utilizing a patch, patients can have higher confidence in their dosages, especially with drugs that require multiple dose times during the day. A patient beholden to the clock, over and over during the day, is much more susceptible to missing a dosage, thus reducing the effectiveness of their medicine.
In the case of AQS1303, the transdermal form aims to replace a medication that is normally taken orally—up to four times a day.
Both AQS1301 and AQS1302 could be very important to their patients, as they both deal with neurological disorders that depend heavily on dosage consistency (schizophrenia, bipolar, depression, and epilepsy).
But among their pipeline, it's AS1304 that we believe could possibly have the largest upside—and here's why…
A Possible Lucrative Pot Patch Solution
Growing acceptance over the effectiveness for medical marijuana for pain management, anxiety disorders, and many other symptoms is causing a shift in doctor's offices across the western world.
In Canada alone, where medical marijuana has already been legal for years, client registrations for medical marijuana products surpassed 200,000 as of June 2017.
However a stigma still remains, especially for patients who have never smoked anything before in their lives.
A rise in the development of pharmaceutical-grade medicinal marijuana is currently underway.
The result has been a spike in value for developers such as GW Pharmaceuticals (NASDAQ: GWPH), whose product Sativex delivers cannabinoids through a nasal spray, or Zynerba Pharmaceuticals (NASDAQ: ZYNE), who has worked diligently to develop a chewing gum delivery method for cannabinoids.
Both of those companies have seen major progress in their share prices since announcing and progressing their respective cannabinoid products.
However, it's Aequus's AQS1304 transdermal patch application of medical marijuana that intrigues us the most.
For patients requiring significant pain management strategies, every moment counts. By applying a patch that delivers a controlled steady stream of the desired medication, Aequus is looking to offer a safe, consistent method of delivering medical marijuana.
As the public has warmed up to the medical cannabis sector, the market has been red hot for the newly-legalized business opportunity.
The three biggest complaints about medical cannabis treatment by patients and doctors alike have been dose delivery, dose consistency, and clinical data support—Aequus's AQS1304 aims to address and alleviate all three barriers at the same time.
Throughout development, Aequus is working closely with patients and physicians with the goal to provide a cannabinoid product that's safe, consistent, targeted, and above all… effective.
We believe this could be a very desirable product amongst a rapidly growing sector that's still at the very beginning of its story.
The Central Nervous System and Cannabiniod Spaces are Set to Take Off, with Few Revenue-Generating Junior Options in the Mix, but Plenty of Big Pharma Giants Involved — See Our Recommendation.
FEATURE STOCK: FOR COMPARISON
Aequus Pharmaceuticals
Market Cap: $11.713 million
Aequus Pharmaceuticals is a Junior Biotech Company specializing in the development and commercialization of drugs in Canada. It focuses on various therapeutic areas, including neurology, ophthalmology, and transplantation. The company already markets two drugs (one for organ transplants, another for glaucoma). Aequus has an impressive product pipeline, including multiple development stage product candidates dealing with bipolar disorders, schizophrenia, epilepsy, anxiety and other disorders.
—
CNS and Transdermal Comparables : In Different Stages, but Worthwhile to Study
These stocks represent some of the leading players in the CNS therapeutics sector, all of which have made major advancements including drug approvals and bringing products to market. Not all are pure-play CNS companies, but they are examples of just how successful the CNS therapeutics, cannabinoids, and pain management markets can be.
Mylan N.V.
NASDAQ: MYL
Market Cap: $20.419 billion
Mylan N.V. develops, licenses, manufactures, markets, and distributes generic, brand name, and over-the-counter products worldwide in tablet, capsule, injectable, transdermal patch, gel, nebulized, and cream or ointment forms.
Recent Headline: Mylan shares soar on Amazon reports, FDA approvals
—
Zynerba Pharmaceuticals
NASDAQ: ZYNE
Market Cap: $197.616 million
Zynerba focuses on developing and commercializing proprietary synthetic cannabinoid therapeutics formulated for transdermal delivery. Its product candidates include ZYN002, which is in Phase II clinical trial for adult patients with refractory epileptic focal seizures and osteoarthritis, as well as pediatric patients with fragile X syndrome; and ZYN001 that is in preclinical stage for the treatment of fibromyalgia and peripheral neuropathic pain.
Recent Headline: Zynerba Pharma Stock Soars on Positive Cannabis-Based Drug Results
—
Axsome Therapeutics, Inc.
NASDAQ: AXSM
Market Cap: $124.866 million
Axsome develops therapies for the management of central nervous system (CNS) disorders. The company's product candidates include AXS-05 that is in Phase III trial for the treatment of treatment resistant depression and Alzheimer's disease agitation; and AXS-02, which is in Phase III trial to treat complex regional pain syndrome, knee osteoarthritis related to bone marrow lesions, and chronic low back pain related to Modic changes. It is also developing AXS-06, a preclinical product candidate for CNS disorders, including chronic pain.
Recent Headline: Axsome Therapeutics Announces AXS-07 for the Treatment of Migraine
—
GW Pharmaceuticals plc
NASDAQ: GWPH
Market Cap: $3.114 billion
GW engages in discovering, developing, and commercializing cannabinoid prescription medicines using botanical extracts derived from the Cannabis plant. It operates through three segments: Commercial, Sativex Research and Development, and Pipeline Research and Development. The company markets Sativex, an oromucosal spray for the treatment of spasticity due to multiple sclerosis. It is also developing Sativex in Phase II trials in neuropathic pain.
Recent Headline: GW Pharmaceuticals to Present Epidiolex (cannabidiol) Data and Educational Programs at the American Epilepsy Society Annual Meeting
---
Our View: Aequus Pharmaceuticals Gets Our Strongest Speculative BUY Rating
With eight strong projects already underway at varying stages of development, Aequus Pharmaceuticals has several shots with which to hit the bullseye. We believe that their balance of targets has been wisely chosen, despite appearing to be a wide net.
The fact is, Aequus is implementing a very wise strategy, that we believe has the potential to truly spark a very healthy run.
Equipped with the Supernus licensing agreement, Aequus has an opportunity to make some near-term revenue through sales in Canada of Topiramate XR, and Oxcarbazepine—Most junior biotech firms don't have that to look forward to, at least not right away.
Aequus is targeting neurological disorders, in particular epilepsy—which is projected to be a near $7 billion market in the next 10 years.
Overall, the bulk of the company's upcoming projects are in the CNS sector, which is a market that's blowing up—nearly $130 billion market by 2025.
However, it's the transdermal medical marijuana patch that has us most intrigued. Growth in the legal cannabis sector is truly incredible right now, and to tap into that with a user-friendly, consistent dose delivery method is in our opinion an ingenious move.
While majors are working on pills and chewing gums, Aequus is utilizing their experience in transdermal delivery—which has no doubt been enhanced by working with Corium and the Transdermal Research Pharm Lab (TRPL), a research company with over 45 years of experience in transdermal delivery.
We've gotten this far without even touching on the all-star management team, led by Chairman and CEO Doug Janzen, who comes with 19 years of Life Sciences industry experience—including leading NASDAQ-listed drug dev company Cardiome Pharma to over $1 billion in licensing deals.
In fact, many of Aequus's top positions are filled by talented former Cardiome people. We like this, as it shows chemistry, and a previous formula for success.
Janzen is joined by COO Anne Stevens, who was a co-founder and senior partner of his at Northview Ventures. Ms Stevens is also a found of Aequus, and was an External Affairs Analyst for Cardiome Pharma.
Completing a triumvirate of former Cardiome personnel on the Aequus team is Dr. Donald McAfee, Chief Scientific Officer. Dr. McAfee brings more than 40 years of industry experience, including a tenure as CEO and Chieft Technical Officer of Aderis Pharmaceuticals, where he led the introduction of a number of clinical candidates including a therapeutic patch for Parkinson's disease, which are now marketed.
The team has worked very well before—in some cases, on more than one occasion.
When you put it all together, here's what stands out for us for AQSZF/AQS.V:
Two in-license medications being marketed in Canada, through licensing agreement with Supernus (mkt cap $1.9 billion)
Developmental partnership with Corium (mkt cap $419 million)
Research collaboration with TRPL to generate IPs, formulate, and devise analytical methods for transdermal programs
Experienced team, with history that includes over $1 billion in licensing deals
Three promising medicines targeting epilepsy
Four proprietary transdermal projects
Promising transdermal application of medicinal marijuana
Plenty of blue sky, with a multiple shots on goal
There's a lot to like about the Aequus gameplan, and their potential going forward. Already having partnerships with majors such as Supernus and Corium is a healthy look for the junior whose market cap is still quite small in comparison.
We like their targeting of epilepsy, and medical marijuana, and their wise use of transdermal delivery.
Our recommendation is to seek a position now, ahead of their early revenue streams that will come from their marketing efforts on Topiramate XR, and Oxcarbazepine.
They've shown that they can work well with much-larger partners, and there's a high likelihood that they could repeat the same type of arrangement with their preclinical and clinical stage drugs.
Be sure to stay up to date with the company's news and advances, as they'll certainly have a steady news flow stemming from all eight of their projects and properties. Join their email list at https://www.aequuspharma.ca.
We believe Aequus has a winning strategy, a synergistic team, and an enviable pipeline of projects with heavyweight partners backing them.
USA News Group
Editorial Staff
---
---
Disclaimer
While all information is believed to be reliable, it is not guaranteed by us to be accurate. Individuals should assume that all information contained in our newsletter/report/commentary piece/article is not trustworthy unless verified by their own independent research. Also, because events and circumstances frequently do not occur as expected, there will likely be differences between the any predictions and actual results. Always consult a licensed investment professional before making any investment decision. Be extremely careful, investing in securities carries a high degree of risk; you may likely lose some or all of the investment.
Furthermore, it is certainly possible for errors or omissions to take place regarding the profiled company, in communications, writing and/or editing.
Nothing in this publication should be considered as personalized financial advice. We are not licensed under any securities laws to address your particular financial situation. No communication by our employees to you should be deemed as personalized financial advice. Please consult a licensed financial advisor before making any investment decision. This is a paid advertisement and is neither an offer nor recommendation to buy or sell any security. We hold no investment licenses and are thus neither licensed nor qualified to provide investment advice. The content in this report or email is not provided to any individual with a view toward their individual circumstances. usanewsgroup.com is a wholly-owned subsidiary of Market IQ Media Group, Inc. ("MIQ"). MIQ has been paid a fee for Aequus Pharmaceuticals Inc. advertising and digital media from the company. There may be 3rd parties who may have shares of Aequus Pharmaceuticals Inc., and may liquidate their shares which could have a negative effect on the price of the stock. This compensation constitutes a conflict of interest as to our ability to remain objective in our communication regarding the profiled company. Because of this conflict, individuals are strongly encouraged to not use this newsletter as the basis for any investment decision. The owner/operator of USA News Group does not any owns shares of Aequus Pharmaceuticals Inc. but intends on participating in a private placement with the company, at which point this disclaimer will be updated to reflect that.
By reading this communication, you agree to the terms of this disclaimer, including, but not limited to: releasing MIQ, its affiliates, assigns and successors from any and all liability, damages, and injury from the information contained in this communication. You further warrant that you are solely responsible for any financial outcome that may come from your investment decisions.